Kürzlich hat mich eine Leserin auf meine Tischlampe im Wohnzimmer angesprochen, die sie im Post "Hang it" (Link hier) gesehen hatte, und gefragt, wo man diese bekommen könnte. Leider ist das Exemplar, das ich bei Impressionen (Link hier) gekauft hatte, nicht mehr erhältlich. Ich konnte ihr aber immerhin ein paar Alternativen aus dem Internet vorschlagen. Nun bin ich seit einiger Zeit wieder im Sex and the City-Wahn, weil der TV-Sender SIXX alle alten Folgen austrahlt. Und da habe ich sie wieder gesehen: Mirandas blaue Glaskugellampen im Schlafzimmer, wegen denen ich mir überhaupt erst mein Exemplar zugelegt hatte. Drum teile ich heute meine Onlinefunde auch mit Euch - vielleicht sucht die eine oder andere unter Euch ja auch noch so eine Lampe?! Ich habe extra nicht die Exemplare von Laura Ashley aufgeführt, weil die mir einfach zu teuer sind, ein paar der unten stehenden sind schon nicht ganz günstig.
A couple of weeks ago a reader asked me about a table lamp that I have in my living room and that was pictured in the post "Hang it" (follow this link). She wanted to know where I had bought it since she had been searching for a lamp like that for some time. Unfortunately, the place that I bought it from (Impressionen, follow this link) does
n
't sell it anymore so I searched for some alternatives on the internet that I could propose. Lately I've also been watching old episodes of Sex and the City, which are being shown on german TV at the moment, and yesterday I saw the blue glassball lamps in Miranda's bedroom, which actually where the initial reason why I had bought my lamp in the first place. So I wanted to share my online search results with the rest of you as well - maybe one of you has been searching for a lamp like this as well? The Laura Ashley ones aren't included in the list on purpose, I find them way too to expensive. Even some of the lamps shown aren't on the cheap side.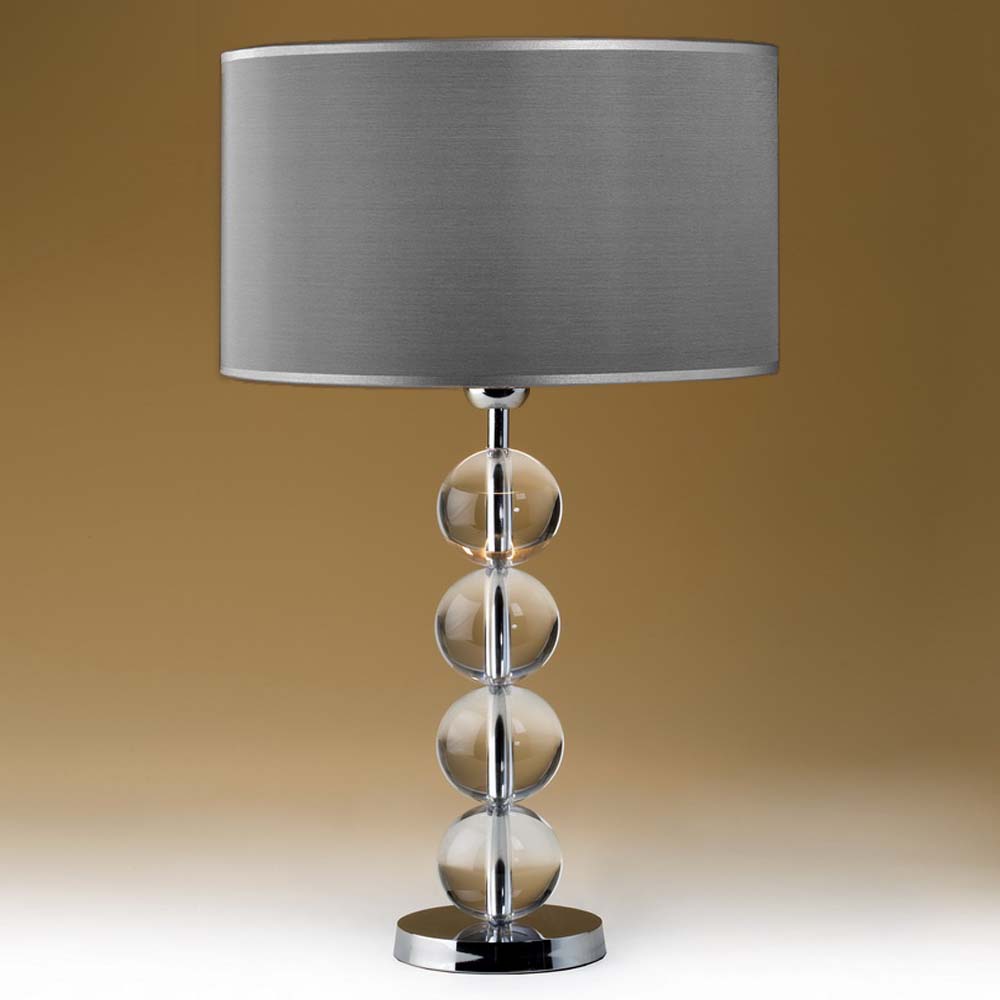 ok, nicht ganz gleich, aber doch echt stylish --ok, not entirely the same, but totally stylish:
bei diesem Exemplar müsste man definitiv den Schirm auswechseln -- this lamp will definately only work once you've exchanged the shade:
und falls Ihr mal in der Schweiz seid oder hier wohnt -- and if you're inSwitzerland: